Weatherization
The Weatherization Assistance Program funded primarily by the Illinois Department of HealthCare and Family Services, helps reduce heating and cooling costs for low-income residents of Rock Island, Mercer and Henry counties. Trained staff from Project NOW visit residents in their homes to conduct an energy audit. The audit will identify the energy problems of the home, and by conducting the needed repairs, save fuel and money while increasing the comfort of the home.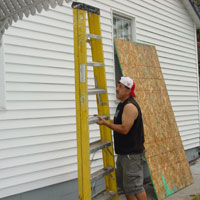 Weatherization Process:
The weatherization process starts once it has been determined that an interested household is income eligible. Project NOW will notify qualified residents within the 30 days after the the application and documentation have been received. After eligibility is determined, the process will go forward as follows:
Project NOW Staff Assess the Home and Conduct an Energy Audit


The Work To Be Done on the Home Is Scheduled and the Time Arranged for the Weatherization Work to Begin


Experienced Contractors Complete Repairs Using the Work Order Generated From the Energy Audit
The home is inspected to make sure the work is complete and correct. Depending on the circumstances and condition of the home, some of the following weatherization work may be done:
Sealing Cracks with Weather Stripping and/or Caulk


Insulating Attics and Walls


Assess Energy Inefficiency of Refrigerator and Replace If Necessary


Minor Window Repair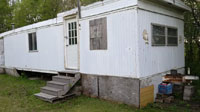 Health and Safety Improvements
Health and Safety improvements are also made at each home that is weatherized. These measures include:
Smoke Detectors


Fire Extinguishers


Carbon Monoxide Detectors
Furnaces
Project NOW will also have an experienced heating contractor examine the home heating system to make sure that the system is safe and in good working order. Work on your furnace may include one or more of the following:
Clean and Tune


Repair


In Some Cases, Replacement of the Unit
Eligibility for weatherization services provided by Project NOW is determined by family size and household income in accordance with federal guidelines.

Renters who meet income guidelines are also eligible for weatherization assistance if the landlord agrees to the program terms.

Landlords are required to contribute half the total cost

Highest priority for weatherization services are given to households with high energy bills in relation to income, the elderly, the disabled and households with children.

Those interested in having their homes weatherized should call the Weatherization Department at Project NOW at (309) 793-6391 or your nearest Project NOW office.